Libraries and Leisure
Here is some useful information about libraries and leisure in Denmark - and on how to get access to the Internet
Public libraries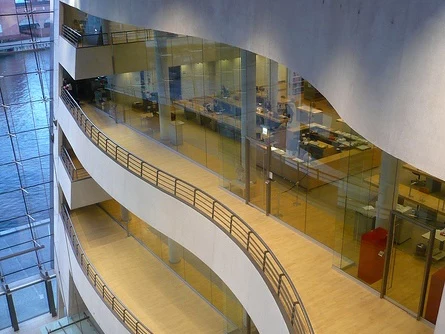 In Denmark, public libraries are free. Here you can borrow books, music, DVDs and computer games. You can also access the Internet and read international newspapers. Useful public information is also readily available. For a free overview of publications in Denmark and of lists of material available at public libraries, visit www.bibliotek.dk
Public libraries will also help you find books and journals in other languages than Danish. If the material you are seeking is not available at the library the librarian will assist you by sourcing the material from other libraries. For further information, visit www.en.statsbiblioteket.dk/ which is an online introduction to the Danish society for foreigners. It includes, e.g., international news, local cultural information and detailed information on how to become a Danish national.
Many libraries also feature clubs for young people, arrange exhibitions, screen films, organise children's theatre performances and invite guest speakers. Many also provide homework assistance for primary school students, language learning activities and various fun social events.
Broadband
Although Danish educational institutions offer free Internet access you may still need an Internet connection at home. Most residential student halls provide Internet access, which is included in the monthly rent. However, if you are subletting privately or sharing a flat, Internet may not always be provided.
One option may be a mobile broadband subscription. For further information on G3 and G4 mobile broadband coverage in Denmark visit https://www.samlino.dk/blog/expats-and-exchange-students-internet
Clubs and associations
Danes love to socialise! Membership of clubs and associations in Denmark is among the highest in the world, with plenty of activities to choose from within the arts, sport and culture – also at the higher education institutions. The cost of being a member of a sports club in Denmark ranges between 30-65 USD per month. However many sport facilities, including public swimming pools, offer special student rates.
Many workplaces in Denmark also feature social events and have sports clubs. And all Danish towns and most urban neighbourhoods have community centres and culture centres with year-round activity programs, festivals and events.
Denmark also has charity organisations, interest groups and NGOs that champion worthy causes and help people in need.
Outdoor activities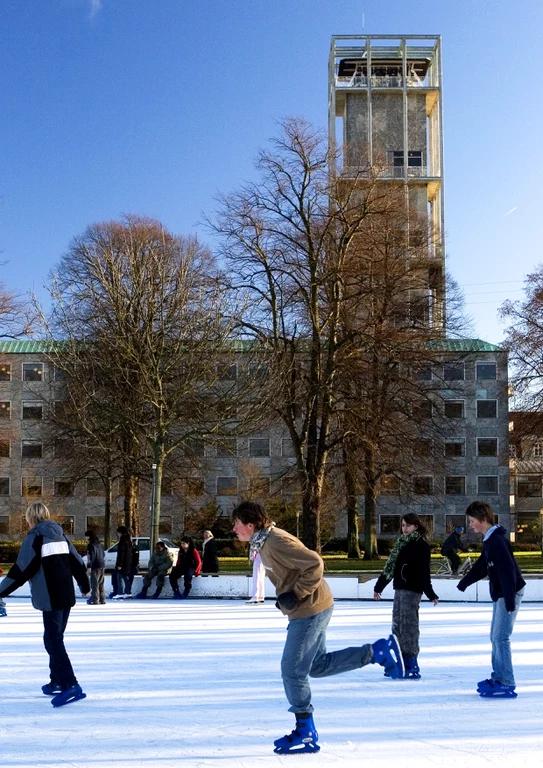 Danes enjoy the world's most healthy work-life balance – work and play is part of everyday life. Outdoors activities let you explore the nation's varied landscapes (from mighty drifting sand dunes to rocky islands) by bicycle, kayak – and even horseback and beach buggy!
Danish cities offer a wide choice of cultural experiences – from hands-on heritage centres and arts festivals to some of Scandinavia's largest and most popular theme parks. Danish cities also host many outdoor sports activities. And they offer a buzzing nightlife with clubs, music venues, bars, restaurants and open-air festivals.
Useful links
Getting your own internet
http://www.bredbaandsmatch.dk/english/
https://www.samlino.dk/blog/expats-and-exchange-students-internet

What has been published in Denmark, and what are the holding of Danish libraries?
https://bibliotek.dk/eng
Online introduction to Danish society for foreigners
http://en.statsbiblioteket.dk/
See also:
www.denmark.dk - the official website of Denmark
www.visitdenmark.dk - tourist information for visitors to Denmark
www.visitcopenhagen.com - information about the Danish capital