Working hours & legalities
If you are a Nordic, EU/EEA or Swiss citizen, there are no restrictions to the number of hours you can work in Denmark. As a non-EU/EAA student you can work for up to 20 hours a week while you study in Denmark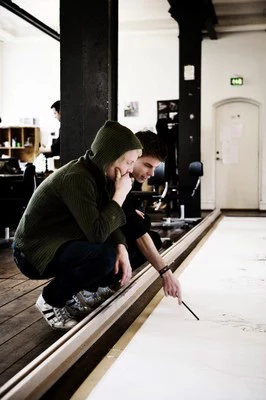 Nordic, EU/EEA or Swiss citizens can work in Denmark under the EU rules regarding the free movement of people and services, with no restriction on the number of hours.
Non-EU/EEA/Swiss citizens may work in Denmark for up to 20 hours a week and full-time during June, July and August. However, this requires a work permit sticker in your passport. If you did not apply for a work permit when applying for a residence permit to study in Denmark, you can apply for one at the Danish Immigration Service. How to apply for a student residence permit.
If you are under 18 years of age, you are only eligible for a work permit if you have a written offer or contract for a specific position. The employer must also confirm to the Danish Immigration Service that he or she upholds workplace environment legislation.
Please note: If you work illegally in Denmark – for example by working more than 20 hours a week as a non-EU/EEA student – the Danish Immigration Service will either revoke your residence permit or refuse to extend it. You risk deportation. Also, both you and your employer could face a prison sentence or be fined.
Useful links
How to apply for at residence permit to study in Denmark
http://www.nyidanmark.dk/en-us/coming_to_dk/studies/how_to_apply.htm
Where to look for jobs in Denmark
http://studyindenmark.dk/live-in-denmark/working-in-denmark/after-graduation/