The Danish education system
The Danish education system offers high quality education and training at all levels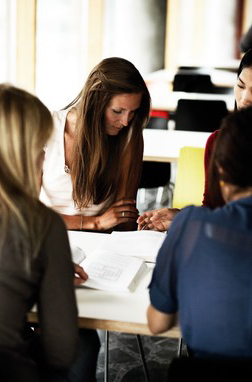 Here is an an overview of the levels of education in Denmark:
Pre-school
Primary and lower secondary education
Upper secondary education
Vocational education and training
Higher education
Adult learning
Before starting pre-school most children in Denmark benefit from day-care services such as nurseries and kindergarten. Pre-school, which is optional, is followed by nine years of compulsory education in primary and lower secondary school. There is an optional tenth form. The upper secondary education system includes a range of opportunities. Academic programmes allow students to apply for entry to higher education. Vocational programmes are aimed at direct entry to the labour market.
The higher education sector includes:
Artistic Higher Education Institutions (research and/or artistically based undergraduate and postgraduate programmes)
Universities (research-based undergraduate and postgraduate programmes)
University Colleges (Academy Profession and professional Bachelor's programmes)
Business Academies (short-cycle higher education institutions offering Academy Profession and joint Bachelor's degree programmes)
Adult education. The opportunities for lifelong learning in terms of adult education are many. They are offered at all levels. Individual courses are also offered under the Act on Open Education, either at college or university
UNDERGRADUATE DEGREES
ACADEMY PROFESSION DEGREE
- 2 years (120 ECTS)
- Degree from an Academy of Professional Higher Education or a University College
- Theory and practice in one programme
- Internships in Denmark or abroad
- Developed in close collaboration with business and industry
- Small class sizes and close contact between students and teachers
PROFESSIONAL BACHELOR'S DEGREE
- 3-4 years (180-240 ECTS)
- Degree from a University College
- Aimed at specific professions
- Theory and practice in one programme
- Internships in Denmark or abroad
- Small class sizes and close contact between students and teachers
TOP-UP DEGREE
- 1½ year (90 ECTS)
- Degree from a University College or a Business Academy
- For students who have already completed an AP degree programme
- Theory and practice in one programme
- Internships in Denmark or abroad
- Small class sizes and close contact between students and teachers
BUSINESS ACADEMY BACHELOR'S DEGREE
- 3½ year (220 ECTS)
- Degree from a Business Academy
- Aimed at specific professions
- Theory and practice in one programme
- Internships in Denmark or abroad
- Small class sizes and close contact between students and teachers
UNIVERSITY BACHELOR'S DEGREE
- 3 years (180 ECTS)
- Research-based education
- Degree from a University
- Predominantly theoretical
- Opportunities to undertake study periods or internships abroad
- Independent studies as well as project work
ARTISTIC BACHELOR'S DEGREE
- 3 years (180 ECTS)
- Degree from an Artistic Higher Education Institution
- Research and/or artistically based education
- Theory and artistic practice in one programme
- Opportunities to undertake study periods or internships abroad
- Independent studies as well as project work
POSTGRADUATE DEGREES
MASTER'S DEGREE                                                                                                   
- 2 years (120 ECTS)
- Degree from a University
- Research-based education
- Internships in Denmark or abroad
- Exchange opportunities at universities around the world
- Access to PhD studies or the labour market
ARTISTIC MASTER'S DEGREE
- 2 years (120 ECTS)
- Degree from an Artistic Higher Education Institution
- Research and/or arstistically based education
- Internships in Denmark or abroad
- Exchange opportunities at selected Universities and Artistic Higher Education Institution around the world
- Access to PhD studies or the labour market
PHD DEGREE
- 3 years (180 ECTS)
- Degree from a University / Research institution or an Artistic Higher Education Institution
- Research and teaching in Denmark
- International Experience and cooperation
- Opportunities for financial support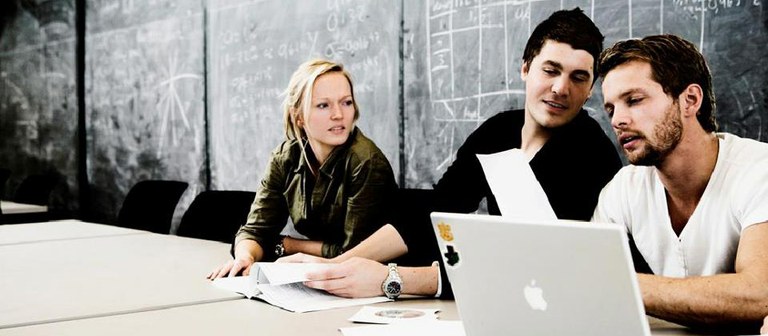 Useful links
The Danish Ministry of Children and Education
http://eng.uvm.dk/
The Danish Ministry of Science, Innovation and Higher Education
http://en.ufm.dk/