A safe and balanced society
In Denmark there is a strong regard for the common good. Freedom for the individual, equal opportunities, respect and tolerance are core values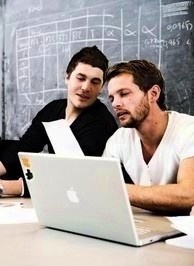 When you live in Denmark, you can enjoy a balanced lifestyle with time for both work and leisure. And while there is a strong respect for the community, there is also a strong emphasis on personal freedom and the opportunity to pursue and fulfill individual potential.
Freedom for the individual
Freedom for the individual, equality, respect, tolerance and a strong sense of mutual trust are core values in Denmark. This is also reflected in the way we organise our workplaces and educate our youth.
Equal opportunity
Denmark is one of the most egalitarian societies in the world. The Danish welfare model ensures a healthy work-life balance as well as free education and healthcare for all. As an international student in Denmark you too will benefit from our efficient public services.
Equal rights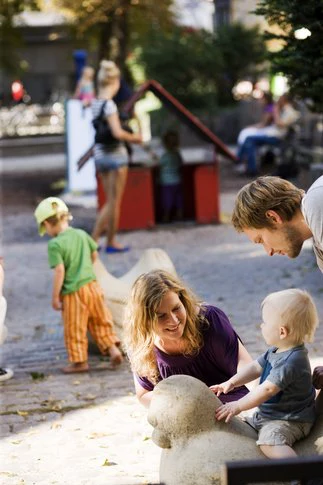 Danish law guarantees freedom of religion and prohibits discrimination based on gender, race, religious belief or sexual orientation. A large majority of Danes are members of the Evangelical Lutheran Church, supported by the Danish state. Nonetheless, most Danes view the church as a cultural institution and religious discussions are not very predominant in the public debate.
A safe and family-friendly society
Denmark is a family-friendly society where children and their parents enjoy plenty of cultural activities and easy access to nature, beaches and sports facilities. Danish cities are bicycle-friendly and green. And with Denmark's low crime rate, children can roam freely and even walk themselves to school.
Some world rankings for Denmark, 2010-2012
Work-life balance
A core value in Danish society is maintaining a balanced work and family life. According to the OECD, people in Denmark devote more time than the OECD average to socialising with friends, family, sports, hobbies and games.
The official working week is 37 hours. If you work overtime, you will usually be compensated financially or given time off from work instead. As an employee you are entitled to five weeks vacation and to take leave with full pay on the first day that your child is sick.
The work culture in Denmark is team-oriented, informal and based on open dialogue between management and employees. And in-job training enjoys high priority at most workplaces, including university level courses.
As an international student you too will enjoy the opportunity to work in Denmark during your studies. And you will have the opportunity to seek full-time employment in Denmark when you have completed your studies here.
See also:
www.denmark.dk - the official website of Denmark
www.workindenmark.dk - information about working in Denmark
www.visitdenmark.com - tourist information for visitors to Denmark