The Danish lifestyle
Besides offering world-class education, Denmark is also a great place to live. So get yourself a bicycle and become part of the Danish way of life!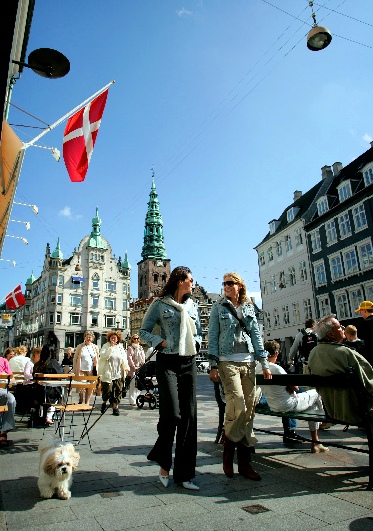 When you arrive in Denmark you will probably notice the relaxed atmosphere, a lot of people on bikes, and that things generally run smoothly. A blend of stately old buildings and modern sustainable architecture speaks of cities that treasure the old but love experimenting with the new.
You may also find that that living in Denmark is not exactly cheap. However, if you are sensible and follow local habits and are a little economical – such as cycling to university and eating at home – then living costs in Denmark should not blow your budget.
See examples of a typical student-budget
We love bikes
Danish cities are among the most bicycle-friendly in the world with comprehensive systems of bicycle lanes in most major cities and designated bicycle routes crisscrossing the nation. More than a third of Copenhageners commute to work or school by pedal-power – all year round! City-dwellers often enjoy weekend outings on bicycles – so pack your lunch and combine an afternoon in the city with a sunset by the coast.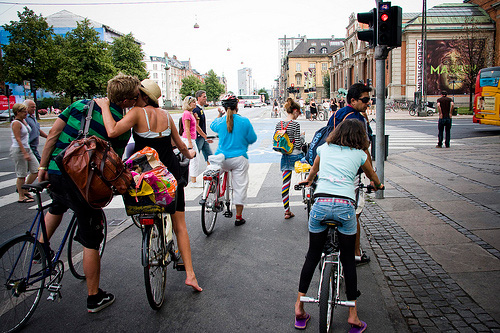 A green lifestyle
A clean environment is important to the Danes. Thirty years of focused energy policy has made Denmark a world leader in renewable energy technology, including wind turbines and energy efficient waste management. Copenhagen is one of the most bicycle-friendly cities in the world – with priority bicycle green waves and bicycle-friendly traffic regulation.
Read what some international students think about living and studying in Denmark in these student blogs
Cool winters with a warm feeling
Denmark has a relatively mild climate with no extremes of heat or cold. Being part of Scandinavia, Denmark enjoys the light summer months from June to August with an average daytime temperature of 19ºC. February is the coldest month with an average temperature of 0ºC. While the summer months encourage sunbathing, swimming and picnics, the winter time calls for hot chocolates and indoor social gatherings. Danes often refer to this snug and convivial wintery feeling as 'hygge'. It's a very Danish way of making the best of the long winters.
Read more about the Danish concept of 'hygge'
Good quality of life
Time and time again, international surveys celebrate Denmark as the "happiest' country in the world". This, of course, does not mean that Danes are constantly cheering in the streets. What the surveys show is that the Danes enjoy a very high level of satisfaction with life. They enjoy a balanced work life with a sense of financial security and the freedom and opportunity to pursue personal goals in life.