Student blogs & communities
Blogs by internationa students and researchers about studying and living Denmark. The bloggers use their own names and do not receive payment for their participation
If you are studying abroad in Denmark and would like to blog about living and studying in Denmark at blogs.denmark.dk, contact editors@denmark.dk. Please note that blogs on this page purely express the view of the individual blogger.
BLOGS BY INTERNATIONAL STUDENTS IN DENMARK
Piero Gentilini loves studying at SDU in Odense and he has no plans of returning to Italy when he gets his master's degree in brand management next year.
"I was determined to study in Denmark, because I knew that the educational system is different here. Different and better. The Danish study environment is much more informal. For example, you are actually expected to keep a critical distance to the curriculum and participate actively in class. I really like the fact that a student can send an email to his professor and have regular meetings with his teachers throughout the course of the education," says Piero Gentilini, who is Italian and has studied in Denmark for three years.
Dusan Do Van - a student from Manchester Metropolitan University spend six months at Dania Academy in Viborg and that was the best experience of his life.
I thought I wanted to go to Hong Kong, but I made a mistake in my application, so instead I got my second priority - Dania. It is the best mistake I ever made, and I am so glad that I came to Viborg instead. Danes are so happy. One cannot fail to notice this, and it is rooted in the belief that everything will be all right. In England people are always so anxious and stressed, and I used to be like that too. However, after six months here, the Danish way of life has changed my attitude and manner of living. Now I am also an optimist and I believe, everything will be OK.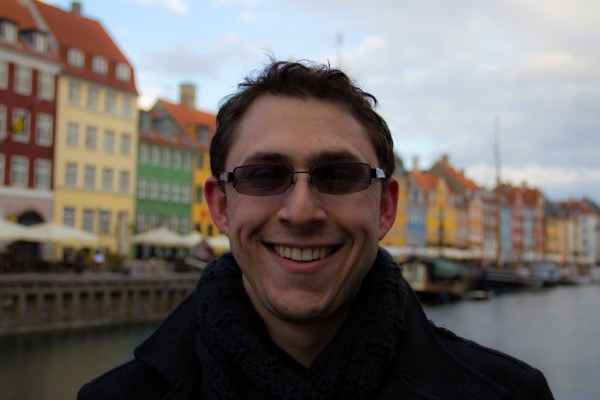 Alex Berger - a graduate from Arizona State University doing his Masters in Communication and Cognition at the University of Copenhagen.
Travel captivated me at an early age but it took me a long time to truly become comfortable traveling on my own. So far it has played a huge role in my life and shaped who I am today. The chance to travel is an immense opportunity, one which I hope to not only share but inspire others to pursue through my stories, photos, video, and advice. I'm a passionate solo-traveler and my preferred travel style is budget/backpacker or adventure travel.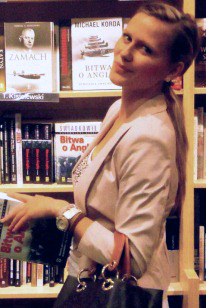 Aleksandra Goinska - from Poland, doing her BA in International Hospitality Management at UCN (University College North) in Aalborg City.
My name is Aleksandra and I come from Poland. I am studying BA in International Hospitality Management. When I graduated from high school in my small home town I was looking for some good universities abroad, but the fees were so high, that I gave up. When I found out that you can study in Denmark for free, I applied right away. I did not know anything about the city or the school, but I felt like I already belong there. I decided to create this blog to give you some more information about school, UCN programmes, acommodation, work and the city - so you know what to expect when coming here.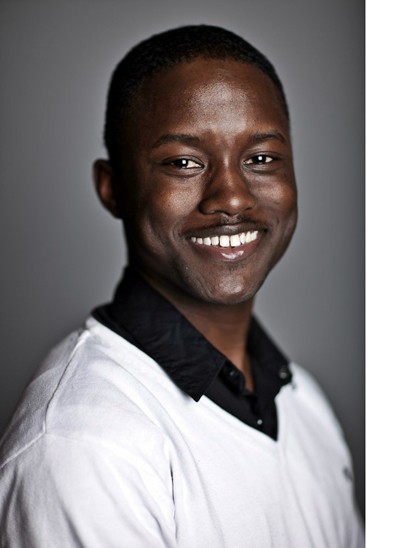 Winnon Brunson Jr. - a Fulbright student from St. Louis, Missouri, USA taking Master's level courses in the Department of Public Health at the University of Copenhagen.
Initially, I intended to end this blog with my "Farvel Danmark" post but I wanted to give myself some time to process my transition back to the U.S.   I definitely have experienced waves of reverse cultural shock but it has all made me reflective of my own country and culture.   And I think many of my family and my friends have probably become pretty annoyed with me comparing everything back to Denmark.  I guess that is all a part of living there for a year, the enchantment of having discovered a small country and feeling like it was my home.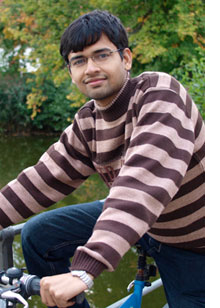 Ankit Khandelwal - an Indian student studying a master's in chemical and biochemical engineering and currently member of the Youth Good Will Ambassador Corps Denmark.
Can you imagine 70,000 young people, die-hard music fans in a very small area?? Can you imagine people camping for continuous 7 days for 16 hours long days, dancing all day and night even beating mercury rises during summer?? Well, if you happen to be in Denmark, then you know the answers already. If you are still unaware, then read my description below.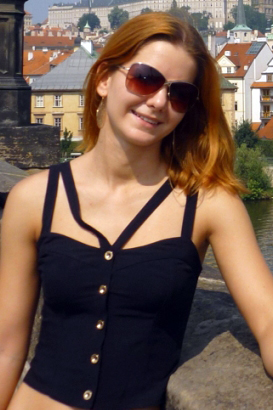 Barbara Brišová - from Slovakia, studying Marketing Management at Business Academy Aarhus with a bachelor's degree in Political Science from Trnava University.
I always wanted to study abroad but I was not ready for such a big decision when I graduated from 6-year secondary grammar school in Martin, Slovakia. So I decided to get some experience at a Slovak university first. I finished my bachelor's degree in political science from University of Trnava in June 2012 and I am starting my new life in Denmark with a major in Marketing Management at the Business Academy Aarhus. I am obsessed with writing, reading books, exercising from working out in fitness centre to yoga (I am also Piloxing instructor) and healthy cooking and I am pretty excited about doing all this things in my new home - Aarhus. You can join me on my personal blog postcardfromdenmark.posterous.com or on my FB page postcardfromdenmark where we can talk and get to know each other a little bit.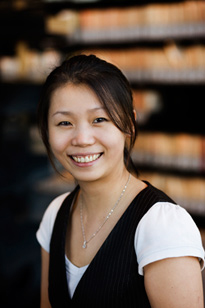 Li Yuan Wu
- a Chinese student blogging about her life in Denmark.
Danes generally have high English proficiency, that's why some say that there is no need to learn Danish when you come here as a foreigner. My opinion is that yes it's not necessary if you only come to Denmark for a short stay, say 1 or 2 years, and don't really have any long-term plans here. But if you intend to stay longer then it's a totally different story, but it really depends on where you are from....
BLOGS BY INTERNATIONAL RESEARCHERS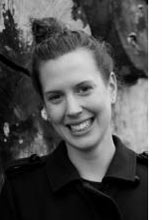 Maya Friis Kjærgaard - a gradudate from the Technical University of Denmark including research at Havard and now at the Danish Stem Cell Center.
I recently graduated from the Technical University of Denmark with a Master of Science in engineering, specializing in biotechnology. Having written my Master's thesis on how human pluripotent stem cells can be used to model the disease spinal muscular atrophy in vitro, my primary area of interest is how human stem cells can be used to develop treatments and disease therapies.
Human embryonic stem cells have long fascinated me due to their incredible adaptability, having the potential to become any human cell type. Latest blogs: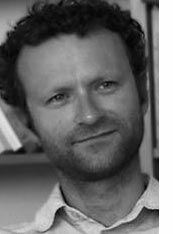 Thore Bjørnvig - a gradudate from the University of Copenhagen doing research into the religious and cultural aspects of SETI, spaceflight, and space exploration.
I graduated from the University of Copenhagen and wrote my master's thesis on the religious aspects of the Search for Extraterrestrial Intelligence (SETI). From 2005 to 2010 I worked as external lecturer at the Section of Religion, Department of Cross-Cultural and Regional Studies, University of Copenhagen.
My primary research area is religious and cultural aspects of SETI, spaceflight, and space exploration, but I'm also doing a bit of research on prehistoric religion in the Scandinavian Bronze Age. Currently I am researching the astrocultural context of the LEGO Group's LEGOLAND Space theme. Latest blogs:
--------------------------------------------------------------------
Other
- student communities and magazines (a few samples)


Revolve Magazine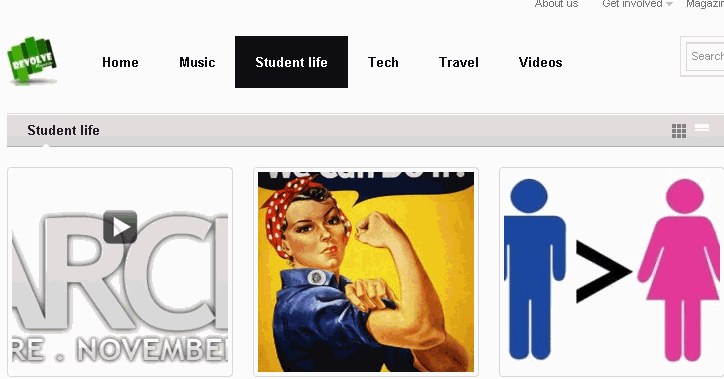 English written magazine for students in Denmark
Studyspot.dk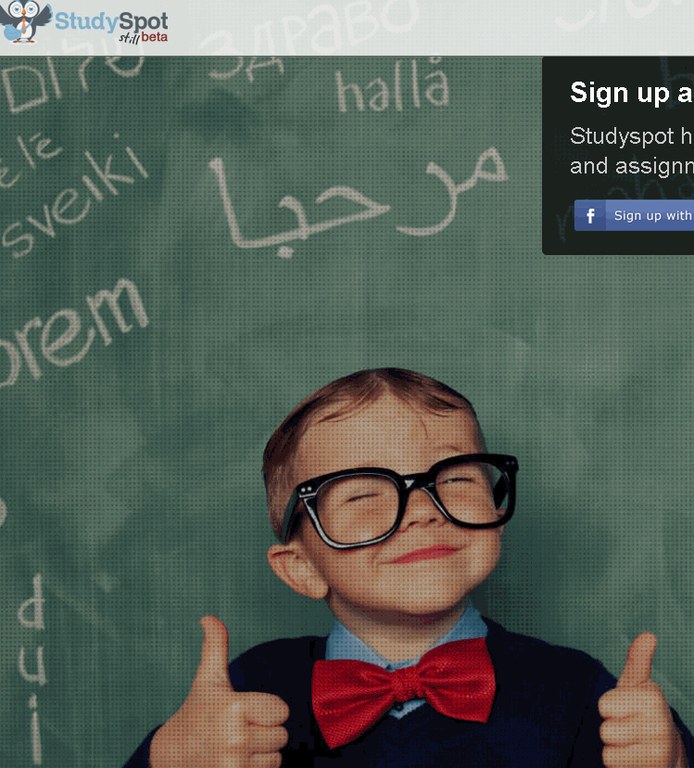 Sell your textbooks and connect with other students in Denmark.
CBSlife.dk



Community website for students at Copenhagen Business School.
Find more student blogs, communities and magazines for English-speaking students in Denmark on individual Danish education institutions' websites.