Where and how do you want to live?
When you have decided that you want to study in Denmark, whether it is for an entire degree or a single semester, you will need to find permanent housing.
As a first step, we advice you to visit the website of your Danish host institution and follow any recommendations that you find there.
Housing in the bigger cities is relatively pricy, and unsurprisingly the closer to the city centre you want to live, the pricier it gets.
If you want your home to be in the center of the city, we recommend you to search for rooms and not entire apartments, as this is difficult to get your hands on and it will often be very expensive.
One of the best ways to keep living costs down is to share. In Denmark, it is very common for students to share apartments, or even co-living in a collective. Sharing living spaces is also a great way of building a network and getting new friends.
Therefore, before going on a housing-hunt, get to know the cities and decide where you want to live, and whether or not you are ready for shared accommodation.
When you find your place, it is very important that you have a contract which both you and the landlord signs.
You pay your rent every month on the first business day - at the latest. Punctuality is very important for the Danes, and this is important to respect, if you want to be on good terms with your landlord.
Deposit and pre-paid rent
Before moving into a flat or a room, you are usually asked to pay a deposit, usually equalling three months of rent. 
This money is used to make sure that you as a tenant are will be able to cover the cost of repairs and remedying any damage when vacating.
It is also very common for the landlord to ask for prepaid rent. Prepaid rent is the landlord's assurance that the tenant does not vacate without terminating the lease.
The landlord may require a maximum of 3 months' worth of rent in prepaid rent, and 3 months worth of rent in deposit. This means, that the landlord is allowed to ask for the equivalent of 6 months' rent in total.
It is up to the landlord, how much he or she will ask for - if they ask at all.

Utilities such as water, heating and electricity are often prepaid ('a conto'), meaning that you pay an approximate amount on the basis of an average calculation (i.e. a year's consumption) that is based on what you expect the final payment to be.
Ususally a conto is divided into quarterly payments and annually you will receive a refund, if you have paid too much, or an invoice, if you have used more than you have paid for.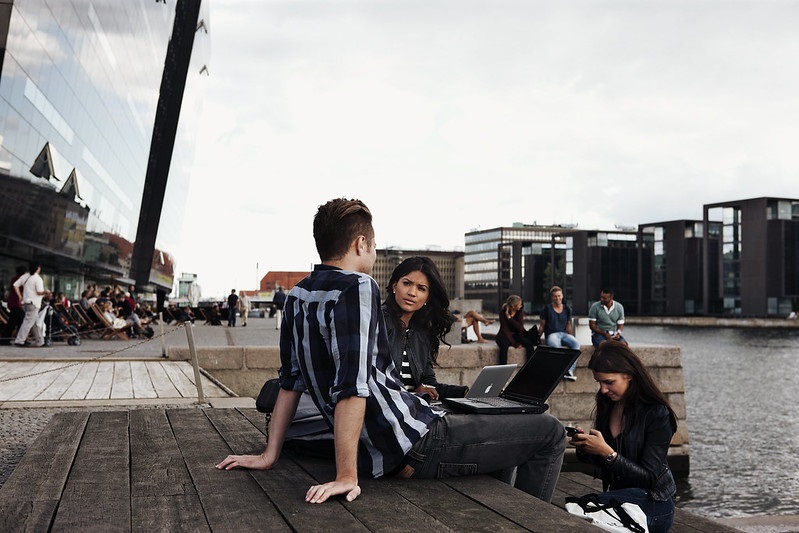 Avoid housing-scams
Although crime-rates in Denmark are low, scams do occur. Here is how to avoid them when looking for housing:
Be alert if a person with a room or flat for rent sends you a text message with no visible phone number. These types of messages are sent though the web and may imply a scam.
Never pay money under the table. It is illegal, and you have no legal way of getting your money back
Never pay the deposit in cash. Instead make a bank transfer so the transaction can be traced
Never pay the rent or deposit via services, where you cannot reverse the transaction, such as Moneybookers, Escrow or Western Union.
If you wish to see who owns the property, you can do so at www.boligejer.dk
Make sure that you receive a contract signed by the current tenant or landlord
Always read the contract carefully and make sure that what you agreed on is also confirmed in writing
When subleasing, make sure that the landlord/owner of the property is informed of the sublease. This will put you in a better position in case of a conflict between the landlord/owner and the person subleasing to you.
Be on the alert if you are required to sign immediately. Do not feel pressured into signing anything.
Legal help
Lejerens Frie Retshjælp is a 100% free legal aid organisation, that can help you with issues regarding your housing in Denmark (landlord-tenant law). If you need legal aid on housing issues, you can fill out the form on their website with your name(navn), email and a description of your legal issue(besked). The webpage is in Danish, but they can help you in English
LEJKA.dk is a company, whose purpose is to avoid scams. They offer free legal advice, prepare the tenancy agreement and protect the deposit. They offer advice in Danish and English.
The Danish housing lingo 
We have collected a few words and phrases that are nice to know in Danish, when it comes to finding a place to live:

Husleje = Rent
Depositum = deposit
Forudbetalt husleje = prepaid rent
Vand, varme, el = water, heating, electricity
Lejlighed = apartment/flat
Værelse = rool
Kollektiv/bofællesskab = collective/community
A conto = fixed prepayment for utilities
Kvadratmeter (Kvm) = square meters


Find Your Study Programme
Our higher education institutions offer more than 600 English taught study programme. There should be one to fit your academic aspirations.
Find Your Study Programme