Studying in Denmark? Try These Money-Saving Tips
Living in Denmark can be quite expensive. There is no way of getting around that. That's why the Danish savings portal CupoNation has put up a list of five money-saving tips for students headed to the land of Vikings.
1. Entertainment - The Best Things In Life Are Free
It can be hard to find something cheap to do in your spare time, but there are actually activities that you can do for free. Firstly, if you are living in Copenhagen what better way of enjoying the summer than by diving into the Island Brygge Harbour Bath. Secondly, the ZULU Sommerbio is another form of entertainment that is free of charge. It is free outdoor cinemas that are being set up all over Denmark during the summer, where you can watch relatively new movies while enjoying a cold beverage. Finally, many museums and other cultural activities are free of charge for students, which are perfect to start exploring when the weather gets colder.   
2. Student Discounts
Students make up a significant part of many Danish cities, both in well-known cities like Copenhagen and Aarhus, but also in smaller cities like Odense and Aalborg. Businesses wants you and your friends to choose them over their competitors, so many of them offer good discounts if you have a student ID. Your school will often be able to provide an overview of local student discounts, but it might be a good idea to ask businesses for discounts yourself.
 3. Traveling
Enjoy your time at campus while you are studying in Denmark, but be sure to see the country when you have time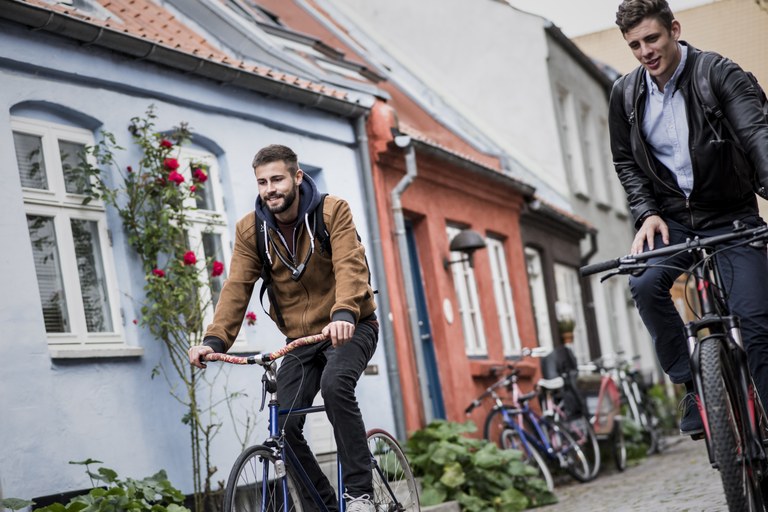 to spare. Traveling by bus is the cheapest alternative, but if you plan your trip two or three weeks in advance you will very often be able to find discounted train tickets. Visiting Møns- or Stevns Klint, as well as visiting the Viking Ship Museum in Roskilde, does not disappoint most people. Remember to also take a trip to Aarhus, which has been named as European Capital of Culture 2017, which means, that there is a vast amount of cultural activities offered throughout the year. It is not always cheap to get to Aarhus, depending on where in Denmark you are living, but the Danish state owned rail company DSB offers discounts to students, which makes it a little cheaper.
4. Grocery Shopping
Grocery stores don't offer student discounts, but you can still shop there relatively cheaply if you know what to look for. Danish grocery chains compete fiercely with one another. Not only will they have big discounts on certain popular products, but they also have their own exclusive brands that they use to lure you inside. Look for cheap store brands - they will cover all your basic needs and save you a lot.
5. Madpakke
Cooking food at home is quite popular in Denmark and in order to save money many Danish students choose to do this most of the week. Madpakke is basically a packed lunch with leftovers from the night before. Therefore a lot of students are heating up their lunch boxes at a specific lunch area instead of paying for lunch at the cafeteria or restaurant. If you can grow accustomed to this culture, combined with shopping for cheap brands, money will stay in your pocket.
Enjoy your time in Denmark — and saving money!
(Source: CupoNation.)