About Denmark
Denmark is a kingdom of thriving cities and idyllic landscapes; an innovative society with a green lifestyle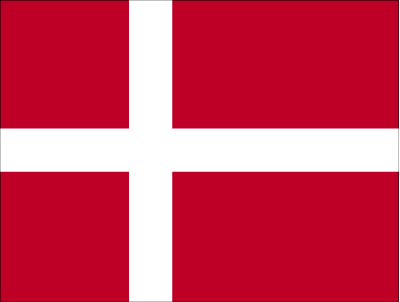 Name: Denmark (the Kingdom of Denmark includes Greenland and the Faroe Islands)
Area: 43,075 km2
Time zone: CET (UTC+1)
Population: 5,6 mill (2011)
Capital: Copenhagen (1.2 mill)
Major cities: Aarhus (440,000), Odense, Aalborg
Ethnicity: 90,1 pct indigenous Danes, 9,9 pct others (2010)
Language: Danish (English and German widely spoken)
Literacy: 99 %
Government: Parliamentary democracy
Entered the EU: 1973
Currency: Danish kroner (DKK) 
Gini index: (2009) 24.7 (world's lowest inequality) 
Major exports: Electronics, pharmaceuticals, chemicals, foodstuff, furniture, fashion apparel, machinery and equipment, tourism, oil and gas
Electricity: 220V, European plug with two circular metal pins
Measure system: metric
Country dialling code: 45
Denmark is located in northern Europe and is part of Scandinavia. Denmark consists of the Jutland peninsula, the larger islands of Zealand, Funen, and Lolland-Falster and 429 other named islands between the North Sea and the Baltic Sea, 72 of which are inhabited.
Nowhere in Denmark is more than 50 km from the sea. And just a few kilometres from Denmark's major cities of Aarhus and Copenhagen you find idyllic villages and pristine woodlands and lakes.

This video explores what Denmark is all about in areas such as education, worklife and industry. Watch videos about study programmes in Denmark
Gateway to Europe
Denmark's location makes it a gateway to other Scandinavian countries and the rest of Europe. Berlin is just an hour's flight away. London and Paris can be reached in less than two hours. And Barcelona, Rome, Vienna and Prague are all just a few hours flight away.
See also:
www.denmark.dk - the official website of Denmark
www.visitdenmark.com - tourist information for visitors to Denmark
www.visitcopenhagen.com - information about Denmark's capical city
www.visitaarhus.com - information about Denmark's second largest city
www.visitodense.com - information about Denmark's third largest city
www.visitaalborg.com - information about Denmark's fourth largest city